Bricon Technology GmbH
Welcome to the world of innovation, precision and process realibility Prozesssicherheit
Bricon Technology GmbH offers you the complete solution. You wish – we do the rest. Our core competencies are development, design, documentation, prototyping, testing, series production, product refinement, quality assurance and packaging.

Ortho Select GmbH
Traumatology Made in Germany
Ortho Select GmbH is located in Wurmlingen, next to Tuttlingen – one of the worlds largest centres for medical engineering and manufacturing. We concentrate our knowledge at the development of implants for traumatology. As an innovative company with a continuous dialog with leading surgeons we develop, design and manufacture implants and instruments under our own control to reach the best result for the patients and surgeons.

PINA Medizintechnik Vertriebs AG
Your Swiss Option
PINA Medizintechnik Vertriebs AG is a manufacturer of high-quality implants and instruments for spinal surgery. Find out more about our product portfolio and the related technical information. In addition to our print media, you will find constantly updated content on our website - feel free to check back often. 

Chin Bone Technique Corp.
We live your clinical idea!
Chin Bone Technique Corp. was founded on October 13th, 2009. This company is spin-off from the Orthopaedic Device Research Center of National Yang-Ming University. The main founder, Prof. Cheng-Kung Cheng translated his research results to US FDA 510(k) successfully, and then he decided to spin-off a company from ODRC for productization. Also, Chin-Bone will keep cooperating with National Yang-Ming University to establish a long-term relationship integrating academia into industry.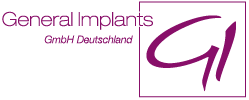 General Implants GmbH
On this you can depend
General Implants was founded as a company more than 15 years ago. We have since become a market leader both at home and abroad in medical technology, particularly in the manufacture of premium implants as well as precision engineering.
This has been achieved by concentrating on the use of selected technologies and materials of the highest quality. We can justifiably label our products as "made in Germany".
INION
Bioabsorbable Surgical Implants
INION is a medical device manufacturer focused on the development of innovative biodegenerable and bioactive implants, specifically covering the field of orthopedics and sports medicine, as well as providing applications for the cranio-maxillofacial, spinal and dental sector. Estimated one million of our Biodegenerable Implants have been used in over 300,000 surgeries worldwide.