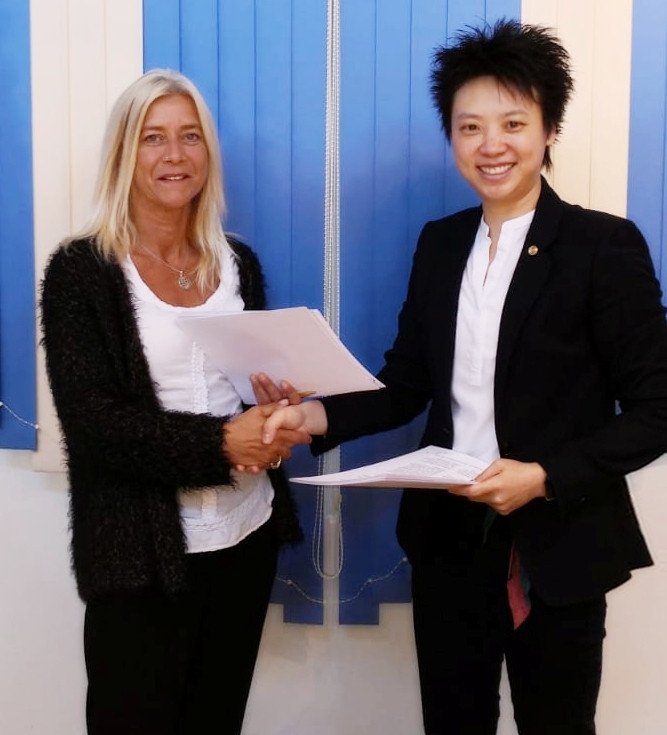 Press release June 2020
BRICON GmbH; Wurmlingen, Germany and PINA® Medizintechnik Vertriebs AG, Thayngen, Switzerland, announce a merger and their new joint marketing.
PINA® Medizintechnik an innovative family business with 30 years of research and marketing is well established in spine implants. Its clients comprise mainly top tier clinics in Germany, Austria and Switzerland including 13 University hospitals. BRICON as part of the Chinese family business NATON with a prominent research and development of international reputation offers a broad range of state of the art implants.
The managing directors of both enterprises will focus on close co-operation for clients in Germany and internationally. Their product portfolios ideally complement each other. Mrs. Maxime Wang, MD of BRICON states: "With PINA® Medizintechnik as Swiss quality manufacturer we are gaining exceptional products and access to many of the best hospitals in German speaking countries. This will allow us to offer a complete range of quality spine products for Germany and international markets."
Mrs. Carmen Piotrowski, family entrepreneur PINA® Medizintechnik: "The alliance with BRICON Germany will extend our product offering from cages to pedicle screw fixation systems and further products in the pipeline. In these times we are excited to also support our clients in their fight against the Corona virus. With immediate effect we can also offer medical face mask from the Naton Group in significant quantities and with certified quality."
The MD's Maxine Wang and Carmen Piotrowski will jointly present their new and improved service offering to their German speaking customers. PINA® Medizintechnik as Swiss quality supplier will further enhance its international presence in the new alliance.