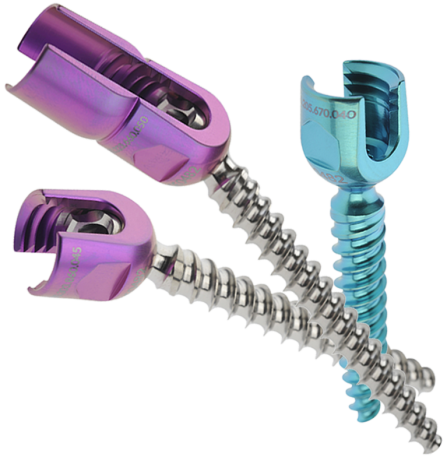 MAKAIRA® Internes Spinal Fixation System
The MAKAIRA Toploading Pedicle Screw System is a low-profile and easy-to-use system that impresses the user with its simple design and good handling. 
It is indicated for use in the thoracic and lumbar regions of the spine. 
The design of the screw with the large thread flanks and a conical tip  ensures that the screw can be placed very precisely and easily. 
The range of screws and rods covers all common sizes for use in various indications. 
SERIFLEX MAKAIRA is a pedicle screw system, preferably used for open and small accesses. 
Implants and instruments are supplied non-sterile packed and clearly placed on the set.
Feature
Specification
Screws
Monoaxial screws
Polyaxial screws
Length
25 mm - 80 mm
ScrewØ
4,2 mm
5,5 mm
6,5 mm
7,5 mm
Bi-cortical
20 mm - 28 mm Length